TRANSCOMM LIGHT: THERMOCOUPLE & RTD TEMPERATURE TRANSMITTER PROGRAMMING SOFTWARE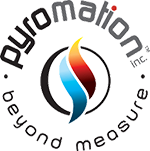 All Pyromation RTD temperature and thermocouple transmitters are programmable using the TransComm Light downloadable software package. Once you install this software on your computer, the instructions will guide you through the signal programming set-up, including HART® protocol when applicable, for various types of Pyromation temperature transmitters.
Free Download https://www.pyromation.com/Downloads/transcommlight.exe
This is a Request for Quote Only.